Bio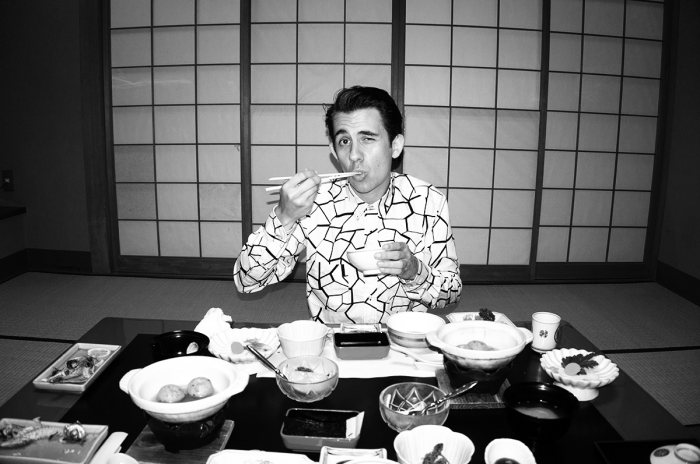 Rafaël Rozendaal
Born 1980, Dutch-Brazilian, lives and works in New York.
Rafaël Rozendaal is a visual artist who uses the internet as his canvas. His artistic practice consists of websites, installations, lenticulars, writings and lectures. Spread out over a vast network of domain names, he attracts a large online audience of over 30 million visits per year.
His work researches the screen as a pictorial space, reverse engineering reality into condensed bits, in a space somewhere between animated cartoons and paintings. His installations involve moving light and reflections, taking online works and transforming them into spatial experiences.
He also created BYOB (Bring Your Own Beamer), an open source DIY curatorial format that is spreading across the world rapidly.
Selected Exhibitions: Centre Pompidou, Venice Biennial, Valencia Biennial, Casa Franca Brasil Rio, TSCA Gallery Tokyo, Seoul Art Square, NIMk Amsterdam, Stedelijk Museum project space.
Selected Press: Time Magazine, Wall street Journal, Flash Art, Dazed & Confused, Interview, Wired, Purple, McSweeney's, O Globo, Vice, Creators Project, Artreview, Metropolis M, +81, La Repubblica, Vogue.
Selected Lectures: Yale (New Haven), DLD (Munich), AIT (Tokyo), Ecole des Beaux Arts (Paris), NYU (New York), Here (London).