Brazil travel report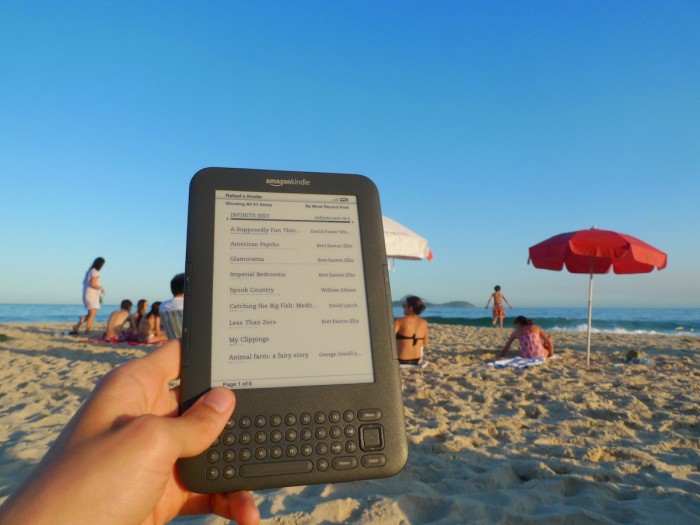 I just spent 3 weeks in Brazil. I went to Sao Paulo for the Nova festival and quickly installed my work. Sao Paulo is a strange place so I got out of there as fast as i could… Rio is the place for me.
My mom is from Rio, I've been going there all my life. I don't speak Portuguese but it does feel like home. I think it feels like home because my grandmother has been living in the same apartment for more than 40 years with the same kitchen and the same doorman who I know since forever.
She lives right by the beach. That's what I did for 2 weeks; wake up, go to the beach, go home and eat rice & beans, then back to the beach. I didn't do much else, I just hung out at the beach with my Kindle and a coconut. Ipanema beach is extra beautiful in April, the water is very clear and warm and the sun is just right. I didn't wear shoes for 2 weeks which felt great.
The beach really calms me down, ambition goes out the door and I just sit and enjoy. I read Dune by Frank Herbert which was awesome.
On my way to Amsterdam now.