composition & the browser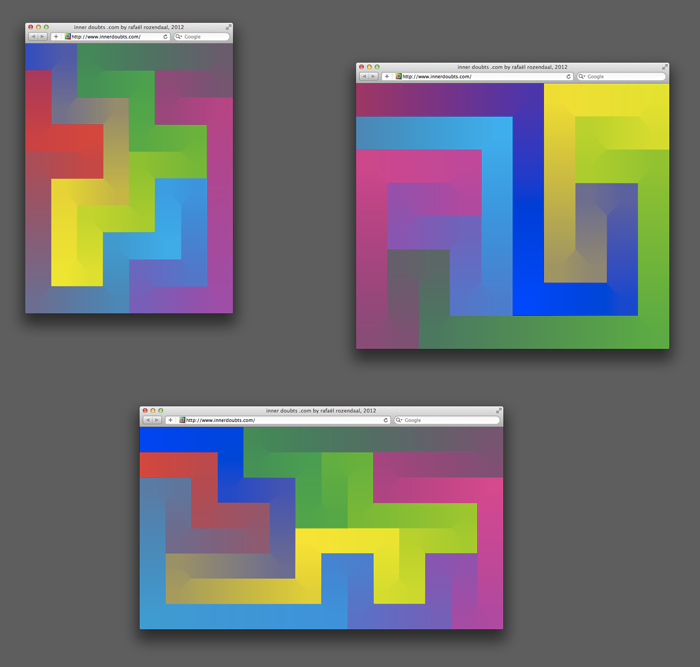 According to Wikipedia:
"Composition is the placement or arrangement of visual elements or ingredients in a work of art."
Works of art usually have a fixed size. The artist will carefully position all the elements until a perfect tension is found.
What if the medium does not have a fixed size? How do you deal with composition?
Everybody uses their browser in their own way. Websites are viewed in various dimensions. This is an interesting moment for artists. Composition has been exhausted, many artists in many media have explored all the options, leaving little room for invention. But now you can make art objects (websites) that adapt.
A good website acts like gas, using all available space.
I've always tried to make websites that work any way you want them to, small, large, square, tall, flat. Some of my websites stretch, some scale, some crop, and some rearrange according to your browser size.
My approach (vector based generative images) is one possibility, but I think there are many ways to deal with composing images for a browser. Art historians of the world, please be alert, there are probably a lot of artists right now inventing ways to deal with "the liquid canvas".