"Eyes" fabric design for Christophe Lemaire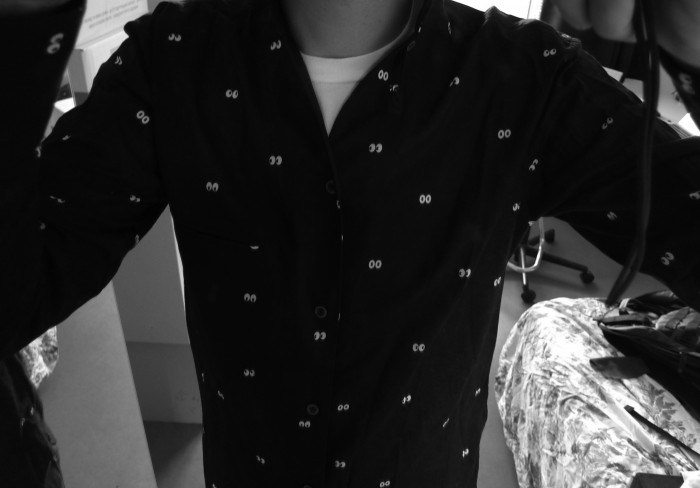 I'm getting ready to move to another country, so I've been sorting out my belongings. Every year I open my boxes and throw away a bunch of things I don't need.
I love the feeling of getting rid of stuff.
This shirt, for which I designed the "eyes" print, was part of the Christophe Lemaire collection of 2007.