awesome view from my apartment in New York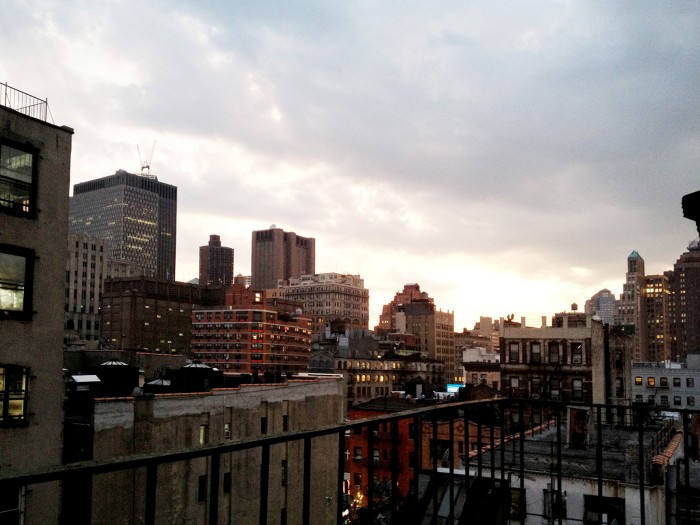 The last few weeks days were mostly spent finding an apartment. I saw a lot of places in a very short time thanks to friends, brokers, Craigslist. I tried every possible way. I found a nice place with this beautiful view. I'm very excited that I live here now.
I moved here with just 1 suitcase so I had to find it all;
a desk, a vacuum cleaner, a bed, pans, hangers, a bottle opener, an air conditioner, pillows, plastic bins,
all those things I don't want buy, but I really need them.
Now it's all done and I feel great!