My favorite iPhone & iPad music apps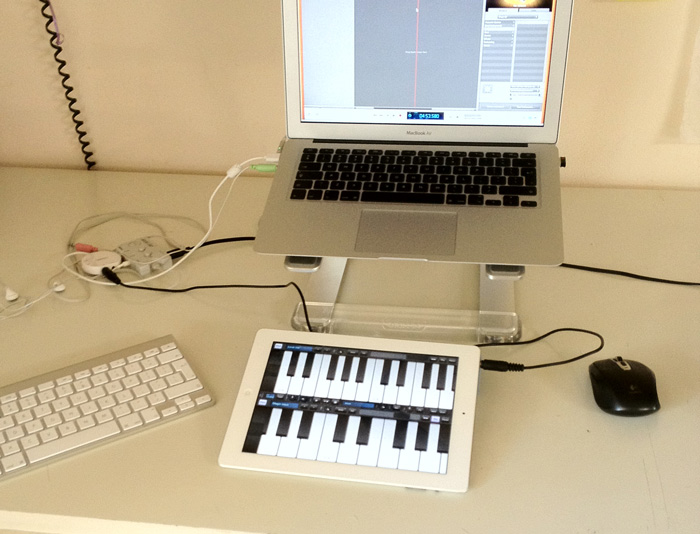 I love playing with music apps on my iPhone and iPad. It's perfect for when you're traveling. The iPhone is great because you always have it with you, the iPad is great because the screen is bigger… duh!
These are my three favorite synth apps. I use these apps to find melodies, then I save them in the Garageband app. I tried more complicated apps but I keep coming back to these three.

Animoog ($9.99)
I really love how the keys respond differently depending on where you touch them.
It feels like a true touch instrument.
Very subtle and responsive. A bit pricey but worth it.

Nlog Synth ($4.99)
Like the name says, it sounds analog.
Has a lot of different sounds.

Pro Keys (99 cents)
Has the best Synth interface I've seen, plays very well.
Not a lot of sounds, but some of them are great.
Let me know if you like any other music apps…
If you are wondering what kind of music I'm making…
I started the band Cold Void together with Luuk Bouwman.
You can hear our first song here.