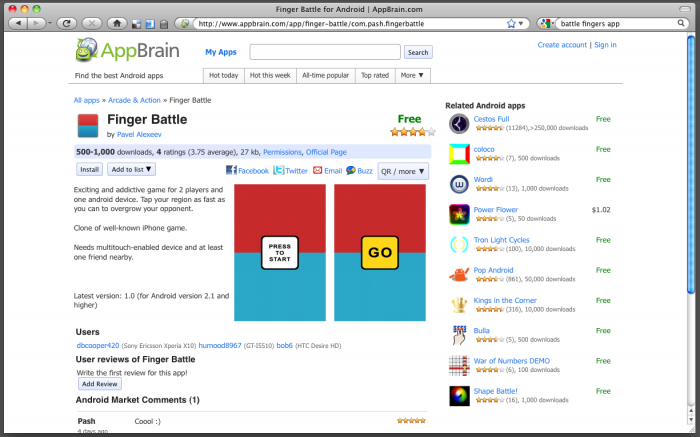 Damn the internet is fast!
The Finger Battle iPhone app was released on the iTunes store 9 days ago.
The bootleg Android version was published 5 days later! Business is not easy…
from the Android app description:
Exciting and addictive game for 2 players and one android device.
Tap your region as fast as you can to overgrow your opponent.
Clone of well-known iPhone game.
Needs multitouch-enabled device and at least one friend nearby.