The artist's studio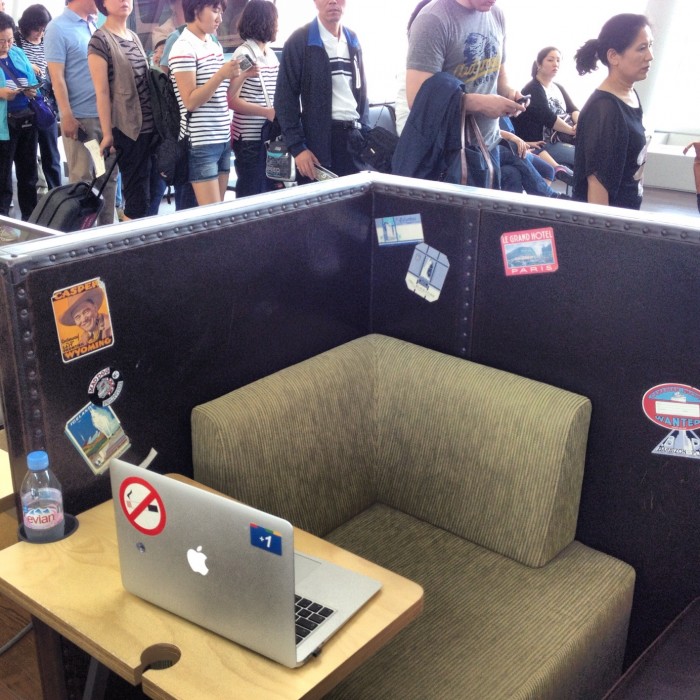 This is a photo of my temporary studio at Seoul airport in Korea. (Thank you for the free wifi!)
I was there for 45 minutes. That's how I work; anywhere I open up my laptop is my studio.
It is funny because the studio visit is a big part of the way the art world works. A curator or journalist will visit the artist in his laboratory, the place where the magic happens.
I am basically homeless so every time I need to do a studio visit or interview I have to improvise.
The only thing I miss when I'm traveling is a good sound system.
I have travel speakers but it's not the same.