BYOB Austin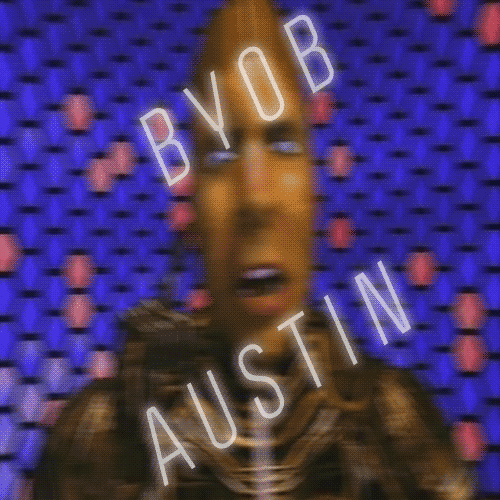 A new chapter in the BYOB saga:
BYOB Austin at Wurhaus, Friday January 21, 8 – 11 pm.
Wurhaus is proud to present BYOB AUSTIN, a one-night event in which several artists will bring a beamer (projector) and display video works in a gloriously cataclysmic group setting. This marks the 6th BYOB (Bring Your Own Beamer) event, part of a worldwide series of similar events originally initiated by Anne de Vries & Rafaël Rozendaal.
Participating artists: Amanda Joy, BLACKMAGIC ROLLERCOASTER, Chad A, Daniel Hipolito, Drew Liverman, Dylan Reece, Juan Cisneros, Kyle Dixon, Lili Navarro, Mario Zoots, Melanie Clemmons, Nora Frank, Ryan Beltrán, Ryan Lauderdale, Scott Gelber, Stephen Fishman, Tommy "Boy" Blackburn, Zak Loyd.
Curated by Ben Aqua