dld conference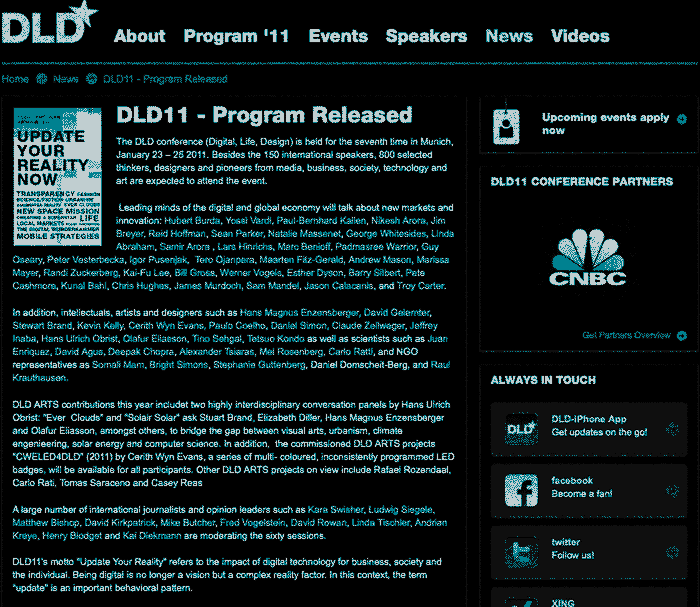 I will be part of the DLD conference, Feb 23 – 25, Munich, Germany.
DLD (Digital – Life – Design) is a global conference network on innovation, digital media, science and culture which connects business, creative and social leaders, opinion-formers and investors for crossover conversation and inspiration. Chairmen of DLD are publisher Hubert Burda and serial digital investor Yossi Vardi. DLD has been founded by Stephanie Czerny and Marcel Reichart in 2005.
Lots of interesting participants, hope to see you there!