I'm showing work on the video wall of Salon 94 in New York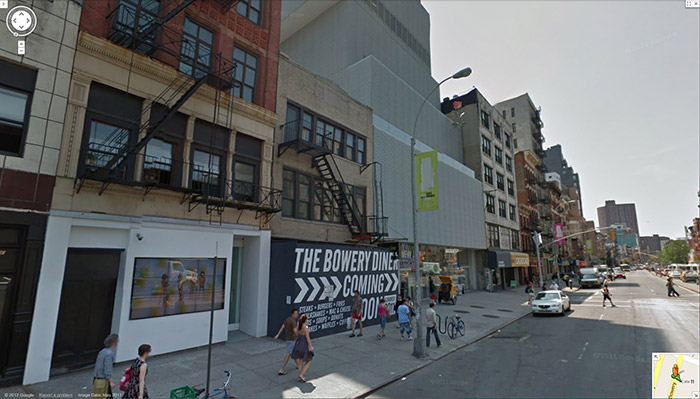 I'm excited to let you know I will be showing a selection of works on the video wall of Salon 94.
6 of my websites will be playing day and night for a month.
The gallery is right next to the New Museum on the Bowery in New York.
This Friday my presentation will be launched together with the opening of Takuro Kuwata's exhibition.
Arranged by Mark Brown.
Salon 94
243 Bowery
New York, NY, 10002
Opening: Friday, January 18, 6 – 8 pm.