My work on Seoul Art Square, Korea's biggest screen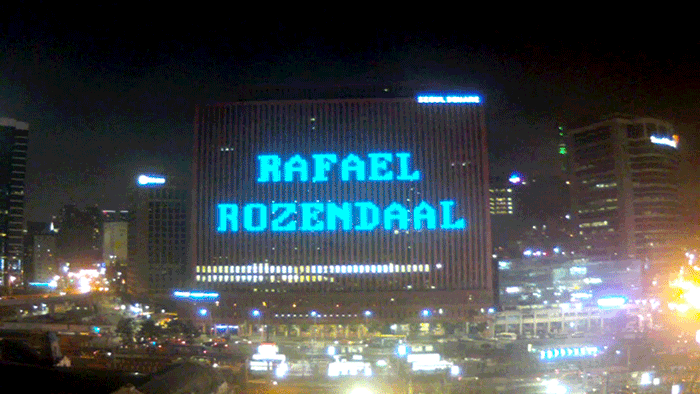 Seoul Art Square is Korea's biggest screen. The entire facade of a 23 story high building is covered with a grid of LED lights, transforming the building into a wall of moving colors.
From now until the end of January, a selection of my works will be shown. You can catch it live on their webcam feed, if you tune in at the right moment!