I will be showing work on Korea's biggest screen tomorrow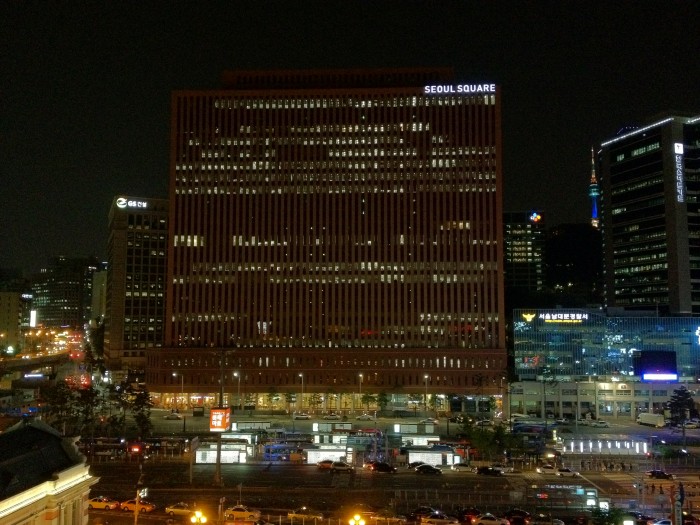 The building you see in this photo is not only a building, it is also the biggest screen in Korea, measuring a whopping 80 x 100 meters! I am very excited to be part of a video program selected by Lauren Cornell of the New Museum. Other artists include Michael Bell Smith and Takeshi Murata.
The building is covered in LED's and on May 24, from 8 to 11 PM, you will see one of the world's biggest art screenings ever.
If you happen to be in Seoul tomorrow, please stop by Seoul Station. Seoul Square is right in front of it.
Supported by Calvin Klein.