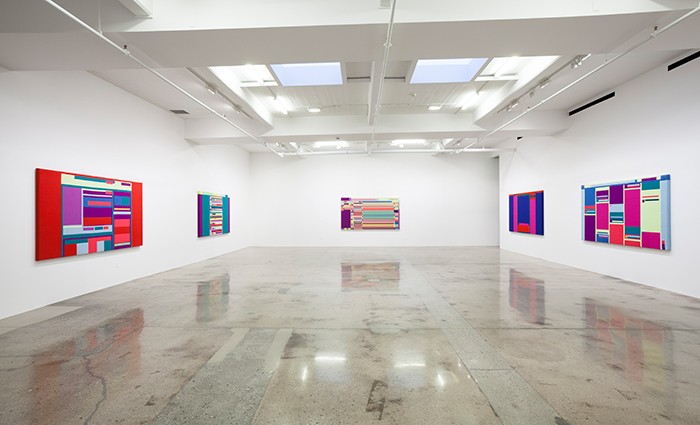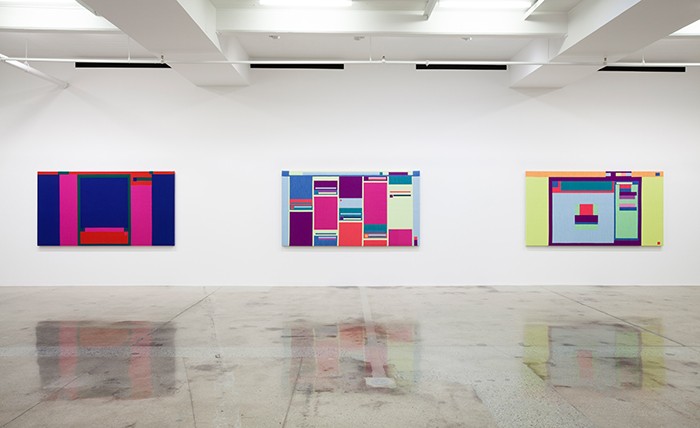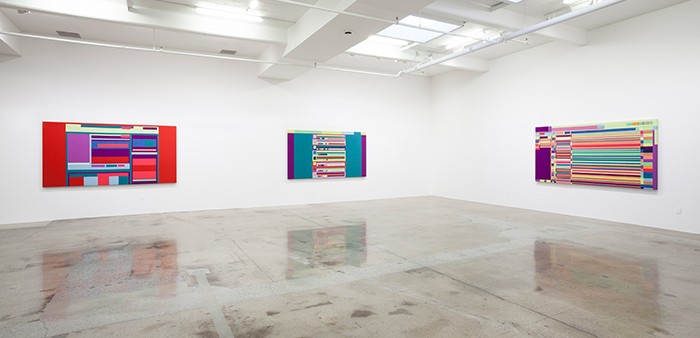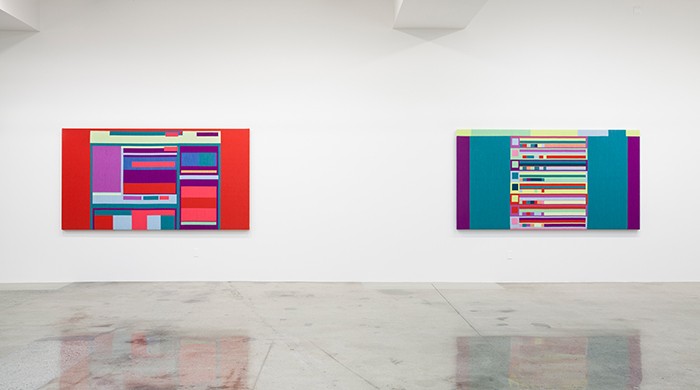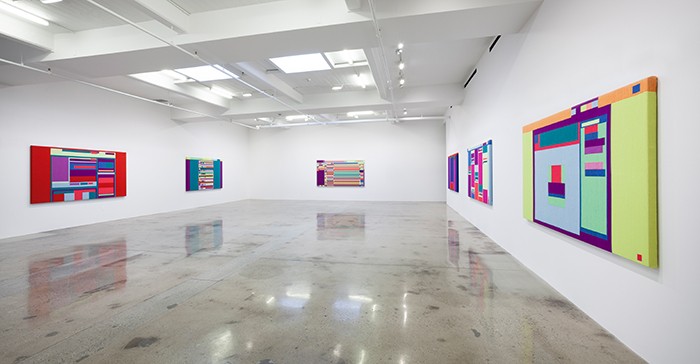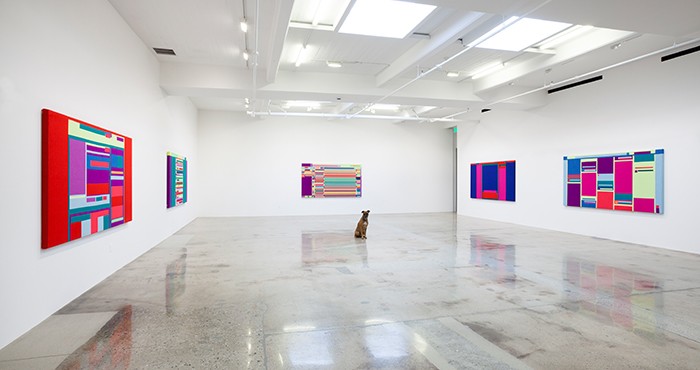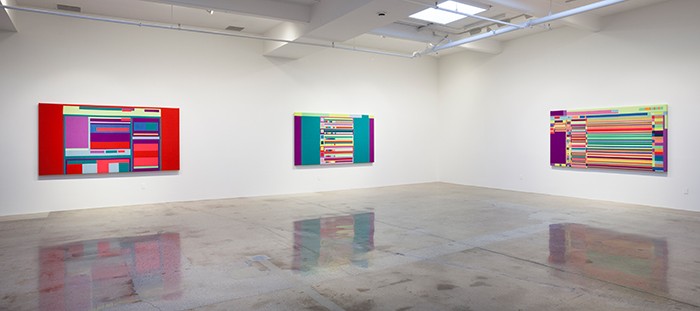 January 9 – February 6, 2016
Steve Turner is pleased to present Abstract Browsing, Rafaël Rozendaal's third solo exhibition at the gallery.
As an avid explorer of the Internet, Rozendaal finds inspiration within its inner workings. Using a plugin that he created which enables him to view the bare structure of any website, he looks at hundreds of websites every day hoping to select a single one that will become the basis for a tapestry. He looks for unusual compositions—those that an artist would not have made—and aims to discover "weird hybrids of human design and machine optimizing." He likens pixels on a computer screen to stitches on a weaving and uses bright colors to achieve maximum impact.