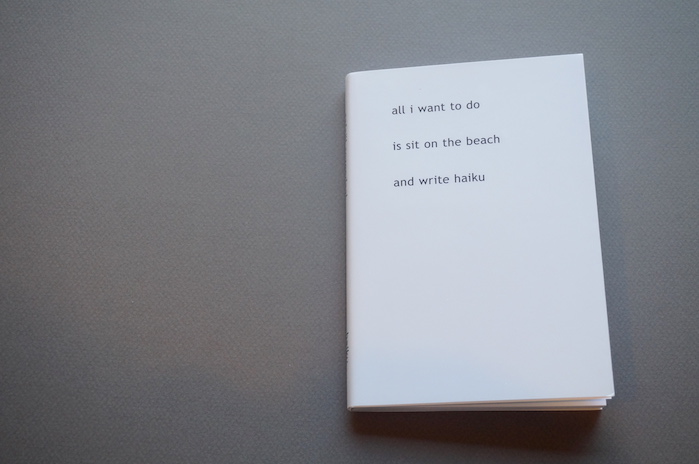 Dear reader,
I am happy to let you know that my new book of haiku is now widely available.
Published by Rollo Press, 160 pages, full color, 11 x 16 cm.
Between 2013 and 2015, Rafaël Rozendaal formulated a series of haiku as non-physical artworks that jump from one medium to another. Written on his phone, they first appeared as tweets, then as posts on his blog and Instagram, and later as wall paintings in exhibition spaces and collectors' homes. Published in conjunction with the exhibition 'DOings&kNOTs' at Tallinn Art Hall, curated by Margit Säde, this offset edition reproduces Rozendaal's wry and terse commentary on various aspects of our digital age and society, from full inboxes, oversaturation of information, and hyper-capitalist drive, to mundane routines, desires, and frustrations.
A short note to anyone who bought the previous limited edition book: This edition contains a new selection of works. Some of the haiku of the previous edition are included, but most have not been published before.